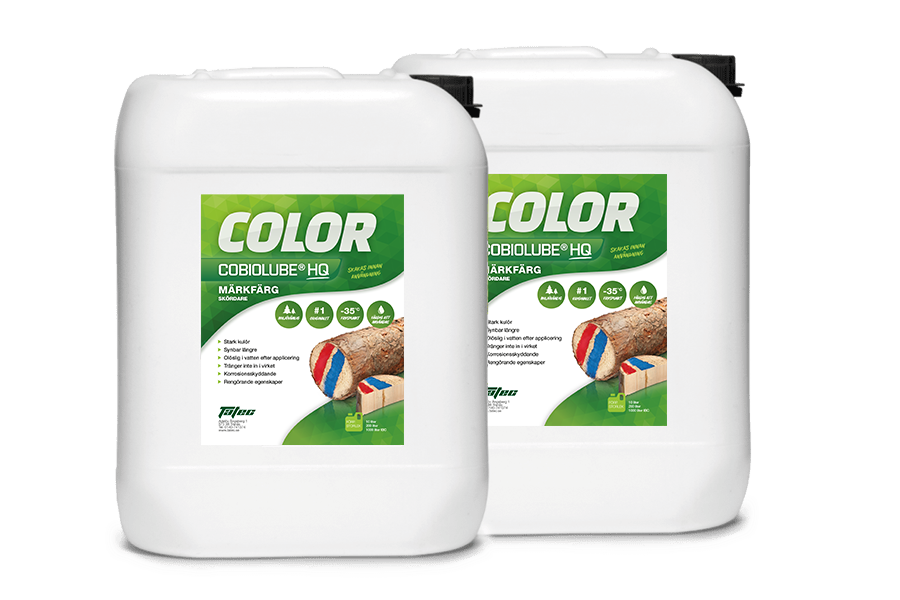 Upgraded red marking ink
Our already popular red marking ink for harvesters is now more visible in the forest.
We have improved the already strong red color so it is more distinct for the users. This improvement makes it even easier for the user to see the color in all weather conditions and reduces the risk of mis-sorting.
Otherwise, the product has the same unique properties as before.