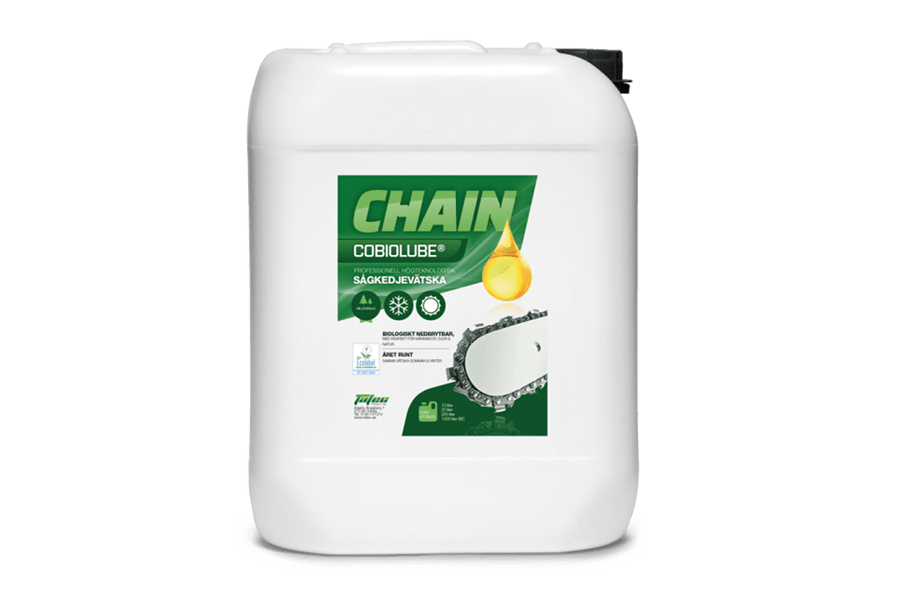 New version of Cobiolube Chain
Better lubrication and flow properties with the new Cobiolube Chain.
We have now taken further development steps in the properties of our saw chain fluid for harvesters!
The focus has been on creating a liquid that is easier to handle in the winter but at the same time does not degrade the properties during the other seasons. Improvements has also been made to the lubrication properties, even though they are already of a high class.